 Fairpeople had a goal of helping small businesses to launch a full-size website cheap, fast, and instead focus resources on digital marketing. We built a system that made it possible.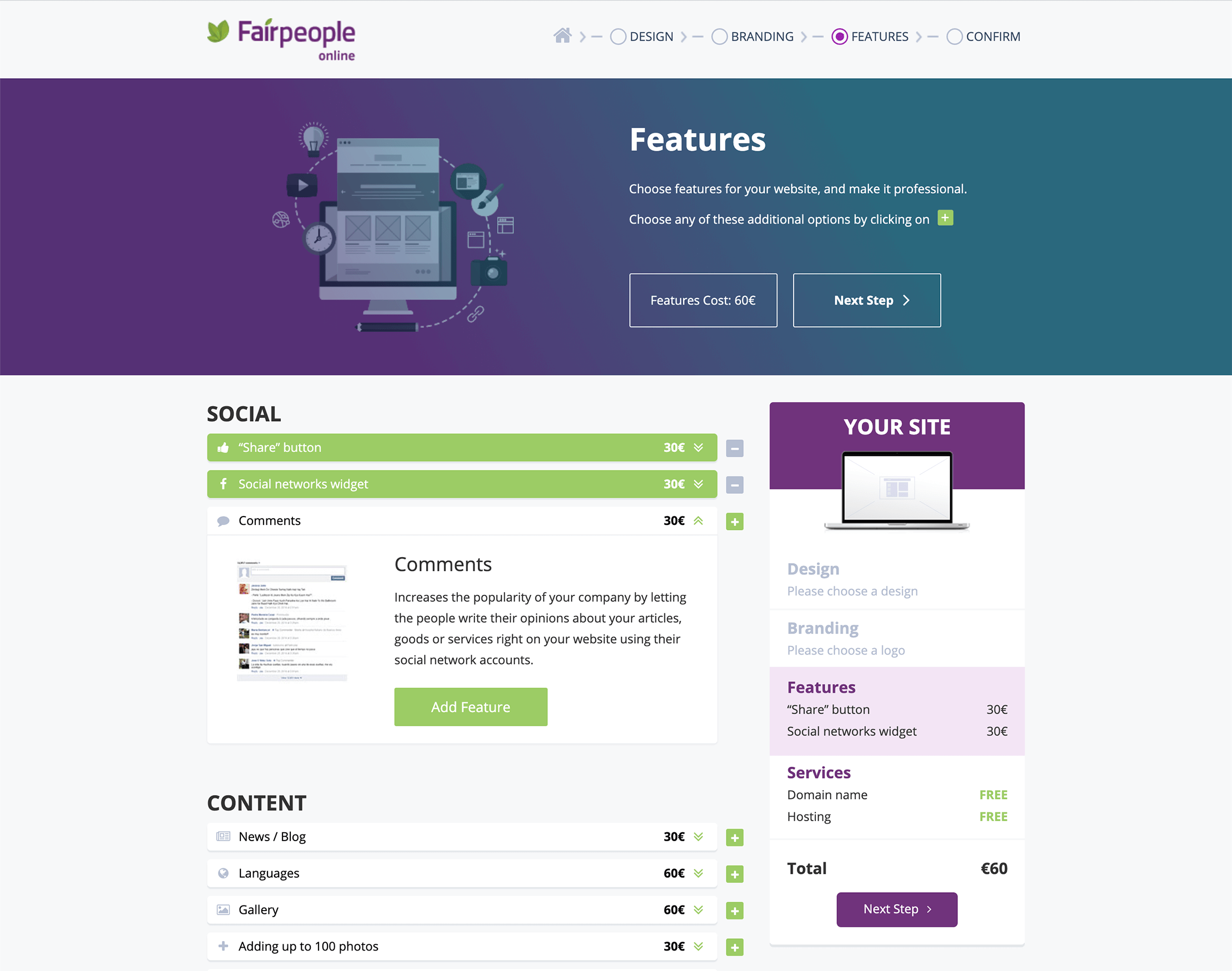 The Customer
Fairpeople is an international marketing agency with offices in Copenhagen and Prague. Using the power of online & offline marketing techniques, Fairpeople helps companies to analyze global markets, develop marketing strategies, and generate high-quality leads.
The Сhallenge
Fairpeople wanted to help small businesses to build a full-size website spending less time and money than it requires when working with a web development agency. Instead, the business owner can use the resources for what brings them customers - an effective digital marketing campaign.
Our team was challenged to develop a system that will allow business owners to configure a branded website within a couple of minutes. The system had to be very intuitive, scalable, and delivered strictly on time. Meeting the deadline was crucial, so the Fairpeople sales and marketing pipeline won't be blocked.
The Solution
After aligning with all the requirements, we came up with a strategy for completing the task. We had to simultaneously work on building the IT infrastructure, developing the website builder, and producing enough website templates and features for future users.
The solution became a four-steps website builder that allows users to choose a design, pick a logo from one of the templates or upload their own, choose features essential for the business: e-commerce, online payments, forum, gallery and others.
We also helped the client to build a pipeline for managing all the required steps of building a website: domain names, web hosting, billing, and support systems. Additionally, we ran a series of training sessions that helped the Fairpeople team to connect the dots.
The Results
The job delivered by EVOCODE satisfied all the requirements, and the users positively rated its value and simplicity. Fairpeople successfully launched the product in different countries and helped many business owners to get a new website with a digital marketing campaign in just seven days on average.
After the successful launch, EVOCODE continued delivering new website templates, features, and technical support for Fairpeople and their clients. Both teams were happy with the results of their close cooperation.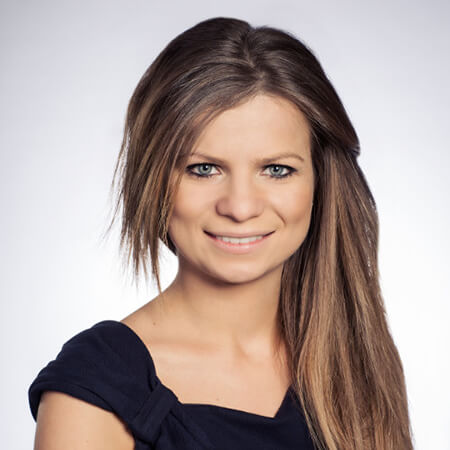 "EVOCODE have succeeded in making the system super intuitive and delivered the job on time. It's been a pleasure working together, and we felt like they are a part of our team."
Julia Kuzovleva
CEO — Fairpeople
Let's talk about your idea
We will get in touch within 24 hours
By clicking the button I agree with the collection and processing of my personal data
as described in the Privacy policy.