EuropeanExperts recruitment business had to strengthen its position on the market by digitalizing the process. We had the required expertise and were happy to help.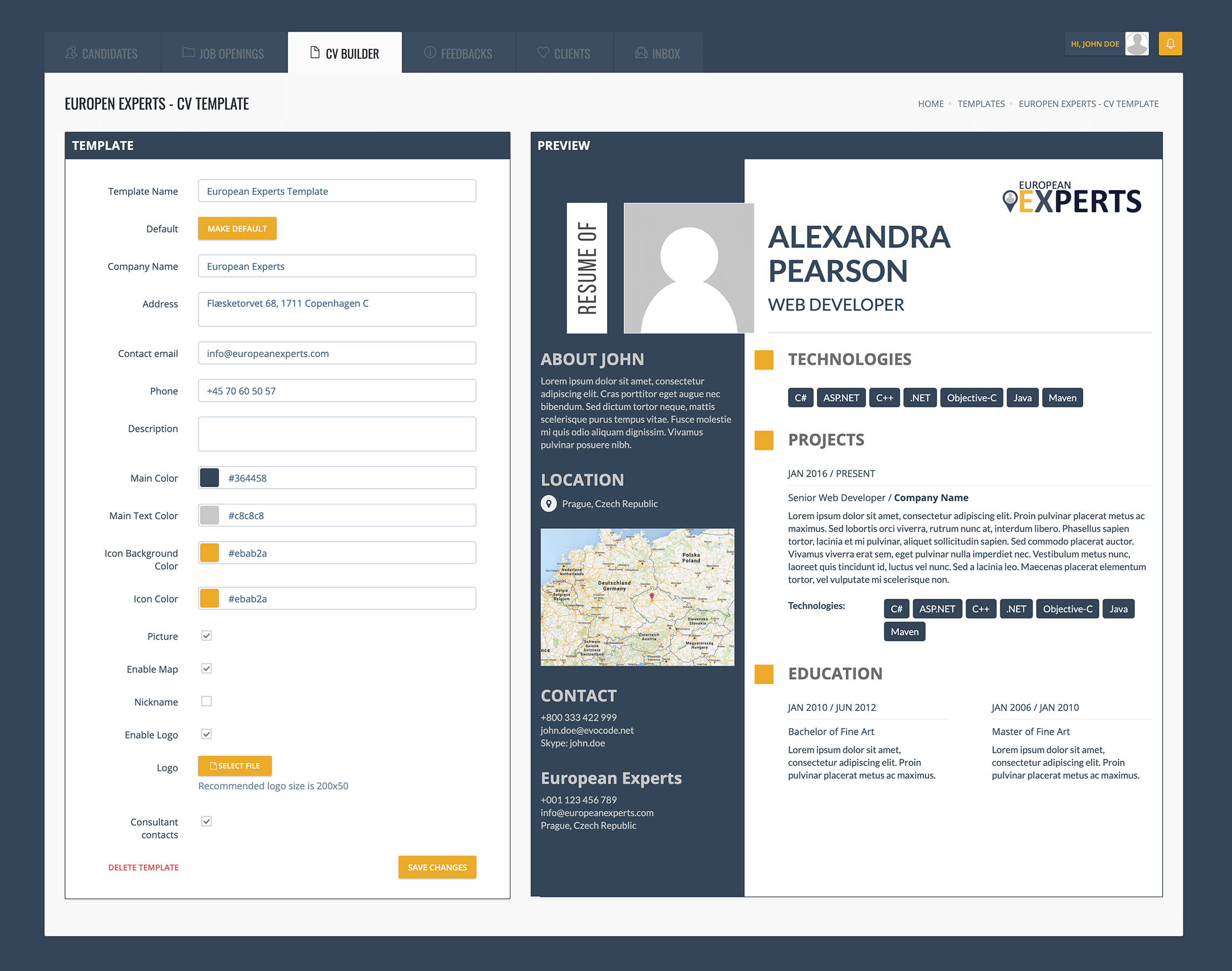 The Customer
EuropeanExperts is a Danish recruitment agency that focuses on finding the best IT specialists all over Europe and bringing them to Scandinavia. The company provides a full-cycle recruitment service and gives access to a database of verified European software experts who are ready for remote work or relocation.
The Сhallenge
The experienced founders of EuropeanExperts understood the needs of process digitalization in the first place. The complex business model had to be transparent and scalable without a need to hire more staff.
The recruiters had to be efficient in managing candidate profiles, publishing job openings on the website and job boards, building branded CVs, scheduling interviews, and other recruitment routines. The EuropeanExperts clients had to be able to access the system and follow the recruitment process, evaluating candidates, and providing feedback.
The development process had to be dynamic and aligned with the growth of the company. That would allow the customer to speeded up the business model every week while adding new features to a prioritized backlog.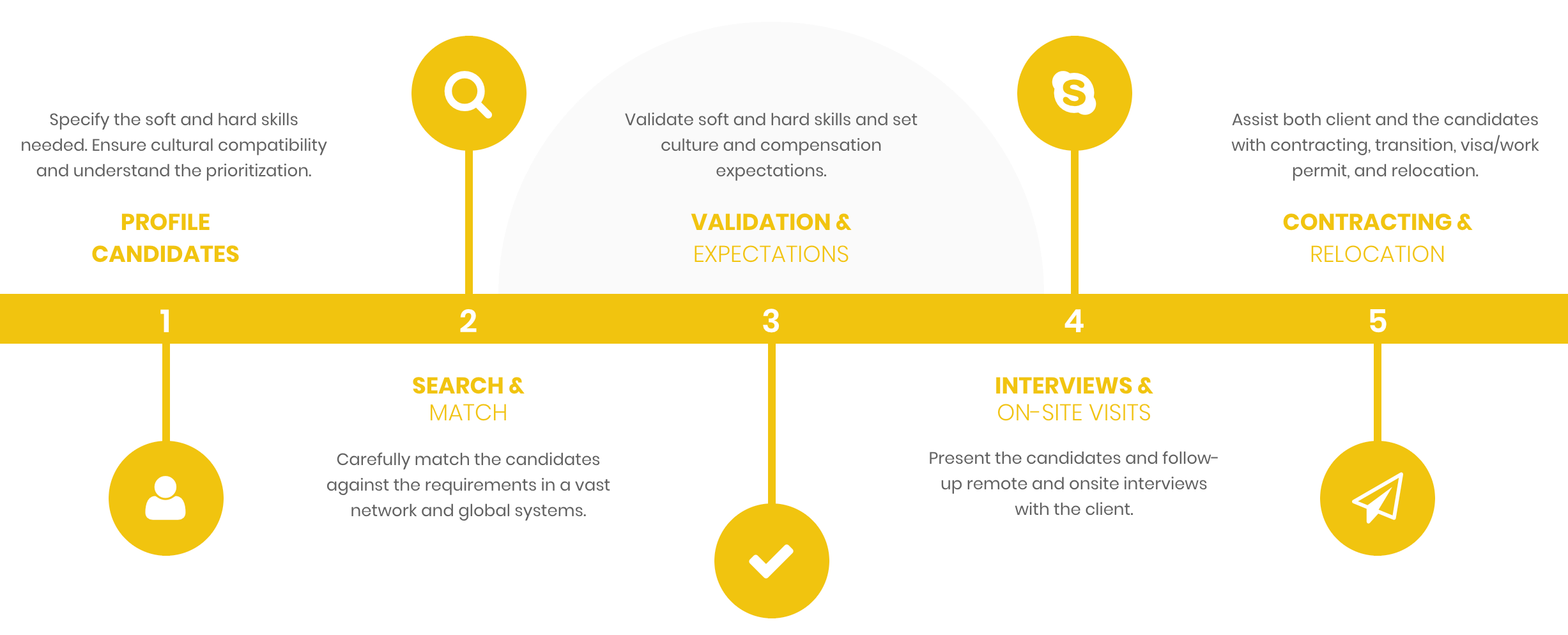 The Solution
After a series of workshops, the teams were able to identify the parts of the process that needed digitalization the most. Together we built a features roadmap, prototyped architecture, and designed a wireframe of the future system. Using Kanban Agile Framework for the development process helped to achieve the required flexibility.
We provided the client with a full-cycle software development service: business analysis, UX/UI design, software architecture, full-stack development, QA, and support. During daily stand up meetings with the client, our team reported the progress receiving valuable feedback and learning more about the business requirement and desired features.
Before implementing a feature just in 1-2 days, our team shared a detailed specification along with interactive mockups and estimation. Such a dynamic and transparent process helped the client to adopt the development process to the business needs, and we were able to deliver a new version of the app every week.
The Results
The MVP version of the system was ready in less than two months. That allowed EuropeanExperts to significantly improve the productivity of the team in building a database of IT specialists and finding the right candidates for their clients faster.
Work hasn't stopped for more than three years, and every week client was receiving the desired functionality. Every new feature such as relevance search, automated emailing, CV builder, video interviews, client feedback, and others, made it easier for EuropeanExperts to stay ahead of the competitors.
Eventually, the system has grown to a full-size recruitment automation software with a database of more than 40.000 IT specialists.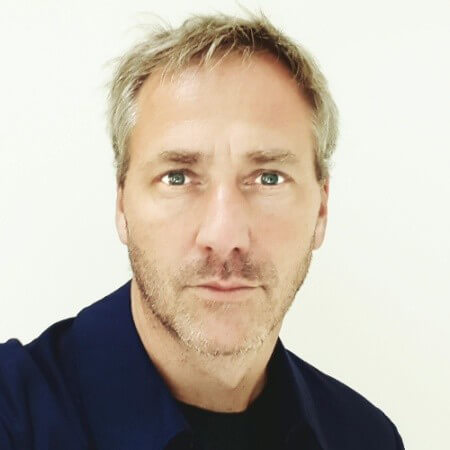 "The EVOCODE team built a great system that saved us from tons of manual work. Finally, we can focus on important tasks and scale our business."
David Junge
Co-Founder & CEO — EuropeanExperts
Let's talk about your idea
We will get in touch within 24 hours
By clicking the button I agree with the collection and processing of my personal data
as described in the Privacy policy.