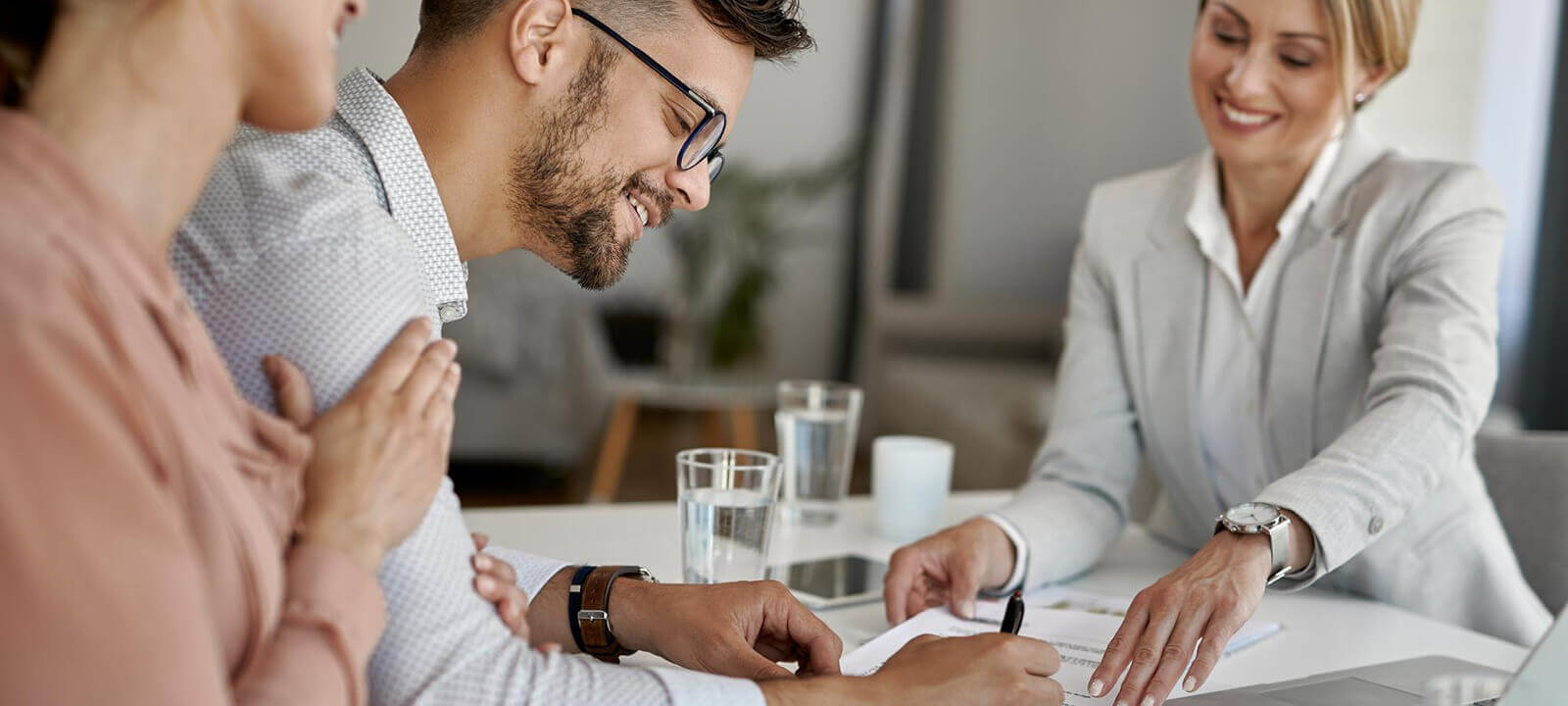 Din Familiejurist aimed to digitalize their legal services for Scandinavian families and needed to streamline the exchange and verification of legal documents with their customers. Our team had the necessary expertise and came in handy in delivering the required web application.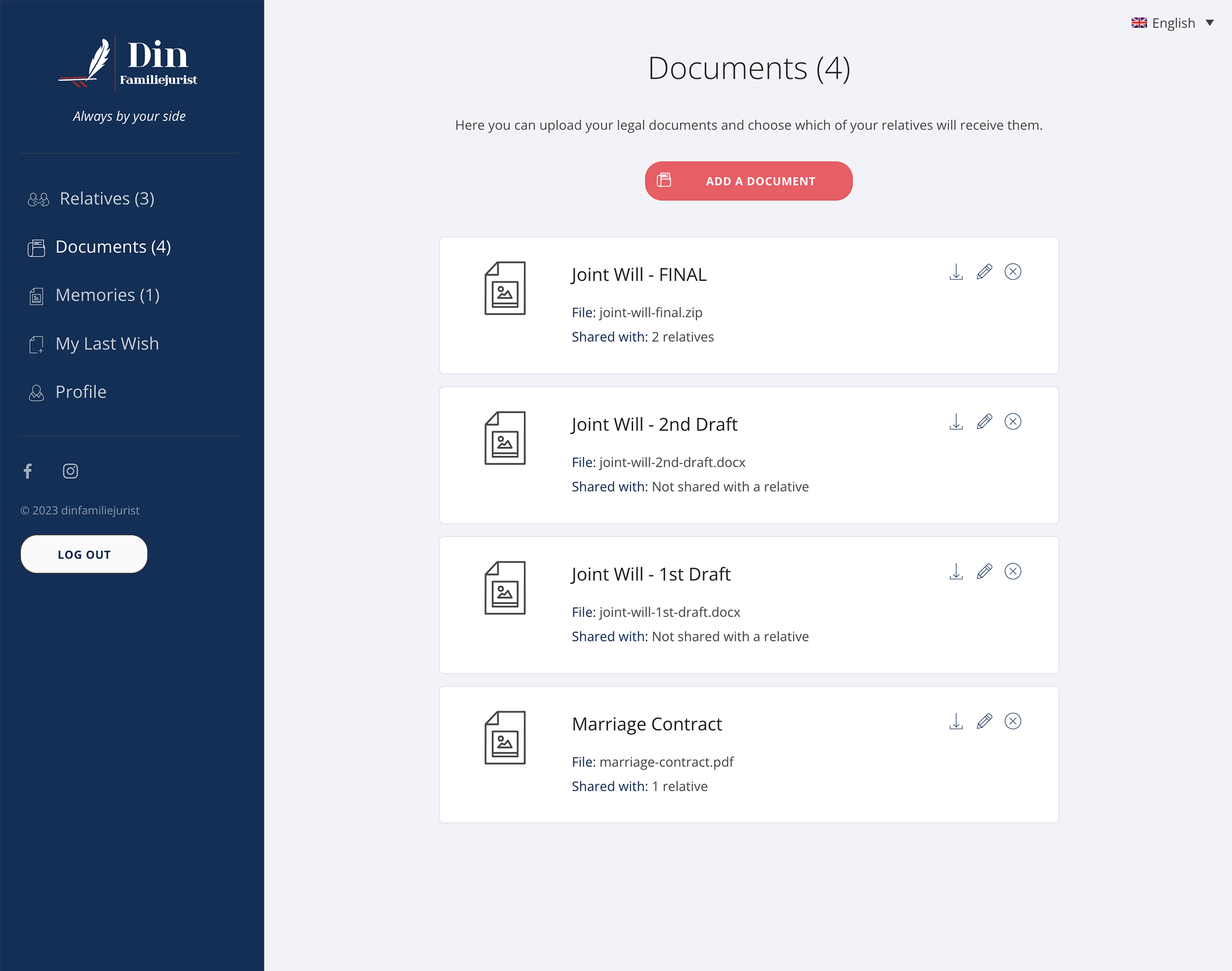 The Client
Din Familiejurist is one of the largest legal service providers for families in Denmark and Sweden and has a strong reputation in the legal industry. The company offers a wide range of professional legal services and has already helped thousands of families to create and verify their legal documents by experienced lawyers and keep all legal matters under full control.
The Сhallenge
With a successful launch of a new legal service and the rapidly growing client base, Din Familiejurist needed a way to effectively onboard new customers and streamline the processes of receiving & verifying thousands of legal documents keeping the customer experience on the top level.
The challenge was to build a comprehensive web application that would automate the business processes both in Denmark & Sweden, be tightly integrated with Salesforce, ensure data security and compliance with legal regulations, and provide a seamless user experience for both Din Familiejurist and their clients.
The web application also required a cloud infrastructure that would host the application, handle a high load of thousands of active users, and store legal documents and user data in a secure way with a strong backup and restore policy.
The Solution
Evocode's team of UX designers & software developers collaborated closely with Din Familiejurist to create a custom web application tailored to their specific requirements. Following one of our proven collaboration & development methods the teams ensured the most efficient utilization of time and recourses by creating detailed technical and functional specifications as well as UI mockups for all user flows & functionality of the app before development started.
The application's core features included an automated user creation & onboarding process based on Salesforce leads & sales pipeline integration, management of relatives & contacts, legal documents upload & verification process, multilingual & mobile-responsive user interface, and other useful features. Our team paid specific attention to user experience, ensuring an intuitive and user-friendly interface that would be easy to work with for clients of all backgrounds and age categories.
The web application was hosted on a scalable and reliable cloud infrastructure Amazon Web Services, guaranteeing secure data & file storage as well as high availability & response time for users in Scandinavia and around the globe.
The Results
After Evocode successfully implemented and delivered the web application, Din Familiejurist witnessed a positive transformation in internal operations and client interactions.
The solution improved the company's efficiency, enabling sales & legal teams to focus more on providing quality service rather than getting bogged down in routine tasks. Din Familiejurists' clients appreciated the convenience of accessing and self-management of their data and documents online, reducing the need for direct calls and emails.
The web application's success also positively impacted Din Familiejurist's reputation in the market, attracting new clients and retaining existing ones. The company experienced steady growth in its customer base and received excellent feedback on the platform's usability and effectiveness.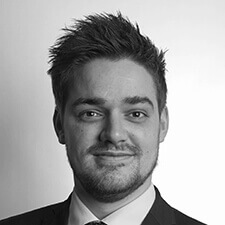 Working with Evocode was a great experience. They were professional, responsive and delivered a high-quality solution for our business.
Mathias Tønder
Project Leader — Din Familiejurist
Contact Us
Let's talk about your idea
By clicking the button I agree with the collection and processing of my personal data
as described in the Privacy policy.