CUBEcare had to grow a partner network of clinics and therapists, keeping it corporate wellness program at a high-quality level. We helped the client to achieve their goal.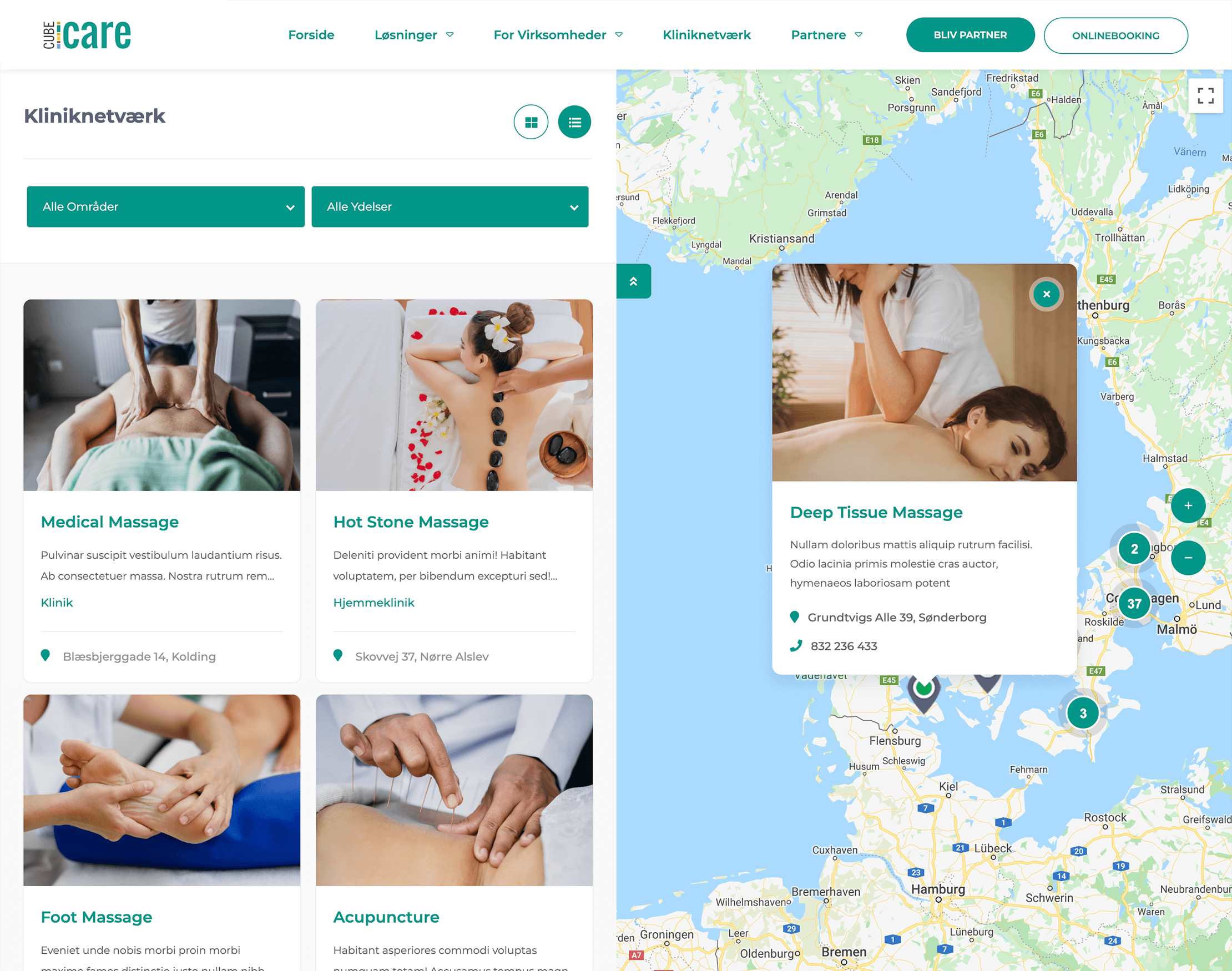 The Customer
CUBEcare is a corporate wellness service provider that gives companies access to a network of more than 150 professional therapists and clinics in Denmark.
Office workers spend a lot of time with limited physical activity and under severe pressure. It increases their stress level, worsens their physical and mental health, and as a result, severely damages productivity. CUBEcare gets the problem-solved.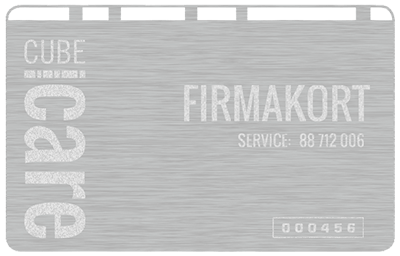 The Сhallenge
CUBEcare was spending a lot of time managing its partner network and onboarding new clinics and therapists manually. It was challenging to personally contact the partners to collect information about their services, verify their expertise, handle the legal part of the process, and manually create partner pages on the CUBEcare website.
For the clients, it was also problematic to find the right service on the CUBEcare website without having a user-friendly search, an interactive map, and a reach and actual description of each clinic and therapist.
CUBEcare had to grow the network faster without adding more people to the team. The website wasn't optimized for search engines and required a better and mobile responsive look. The entire workflow had to be streamlined and digitized.
The Solution
We started by running a series of workshops with the client and achieved a deep understanding of the workflow between CUBEcare, its partners, and clients. The workshops let us distinguish the bottlenecks and come up with a better, optimized workflow for the future platform.
Our team designed a customer journey map along with an interactive mockup of the future platform. That helped CUBEcare to see how the new platform will help to achieve the business goals, and how it will solve the user experience problems.
Constantly staying in contact with the client, our team achieved the transparency that allowed the customer to be part of the development process and adjusts the direction when it was needed.
The Results
The platform got a user-friendly onboarding, and the semi-automated verification process helped clinics and therapists to sign up, upload information about their services and location, go through the verification process, and become CUBEcare partners without personal interaction.
With the help of an interactive map and filters, users can easily find the services they need in the desired location, learn the details about the service provider and book a visit at a convenient time.
Quickly After launching the platform, CUBEcare has grown its network to more than 100 qualified clinics and therapists. The partners and clients positively rated the user experience of the new platform.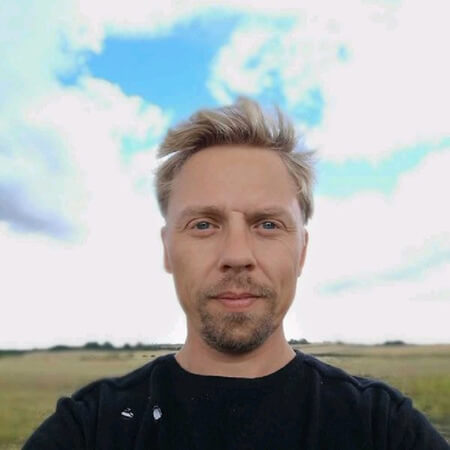 "I am delighted with the results, and the users love our new system as much! The process was very transparent, and I had my finger on the pulse of development."
Rasmus Nørgaard
Co-founder & CEO — CUBEcare
Let's talk about your idea
We will get in touch within 24 hours
By clicking the button I agree with the collection and processing of my personal data
as described in the Privacy policy.